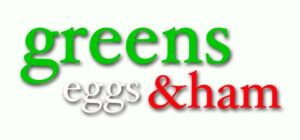 One of the vendors that we purchase from at the Farmer's Market at City Hall and in summer, on 104 Street recently had heart surgery for a heart defect (not cardiovascular disease).  We know this vendor well and he eats a whole foods/Paleo-based diet.  He also eats a very alkaline diet to reduce inflammation.
While in the care of the cardiac unit at the Royal Alex and then after at the Mazankowski Institute, he met other heart patients who were on whole foods/Paleo type of food plans and they recovered well and quickly from their medical procedures.  The vendor also got to know very well, the cardiac staff at the hospital and the Mazankowski Institute and discovered that a good number of the doctors, nurses and other practitioners were eating a whole foods/Paleo-based diet.
The news in all this is that our vendor was not able to work for a while after his heart surgery but was off work for far less time because of his previous daily physical activity level which is running a farm (no pesticides, no herbicides, no GMO's, no antibiotics, no growth hormones) and his whole foods/Paleo nutrition as a lifestyle.
Andreas, we are happy to see you at the Market again and doing so well.  We buy our duck fat, duck eggs, duck breast and much of our sprouted greens for our green drinks from Greens Eggs & Ham.  Be sure to say "hello" to Andreas and Mary Ellen when you see them at City Hall (fall/winter) or 104th Street Farmer's Market (spring/summer).